"An outstanding conductor of the Wagnerian repertoire" is the unofficial title bestowed by critics on Konstantin Trinks (KT), who agreed to answer several questions from Roman Korolev (RK) about the London revival of Don Giovanni, the German conducting school and the importance of finding the right approach to working with orchestra performers. 
RK At the most difficult time for the music industry because of the pandemic you received an offer to direct a new production at Covent Garden. How did this happen?
KT I actually received this invitation to conduct Don Giovanni at the Royal Opera House London back in 2018 after Peter Katona, their Director of Casting, had seen me conducting "Tristan und Isolde" at Staatsheater Kassel. So this was actually three years before my debut at Covent Garden. However, after having lost a significant number of engagements since the pandemic began, in particular my Glyndebourne debut in their 2021 Festival, it was wonderful that this Royal Opera House engagement proceeded as planned. I am very grateful to have made this most important debut! I am delighted that, as a result of this engagement, I have been re-invited to conduct the same revival at Covent Garden in Autumn 2022.
RK There are two versions of the opera score created for Prague and for Vienna. Which one did you choose? What moments in the music of this opera do you consider the most important?
KT As the performance series I conducted was not a new production but a revival of the staging by Kasper Holten from 2014 – now with an almost entire new cast – I did not have too much influence in making choices like that. However, I was lucky that the choices made by the creating team at that time were almost the same as I would have made them myself: That means a mixed version, combining the "best of" both, the Prague and the Vienna versions. The most significant differences are found in the arias of Don Otttavio and Donna Elvira; the mixed version – in earlier days actually the standard way to perform this opera – Ottavio sings both his arias, Elvira all her three arias.
I am not a purist in that sense that I would prefer the pure Prague OR the pure Vienna version as one would lose in either cases so beautiful music as one aria of Don Ottavio and in the Prague version Donna Elvira's "Mi tradì" which is one of the absolute highlights of the entire opera to me.
RK This opera is one of the most popular in the world's theatrical repertoire. Musically, it is very difficult to say something new in every new production. How did you solve this problem?
KT Regardless of what people may expect from an interpreter, I think it is the wrong approach to look for "originality" for its own sake.
I believe that every single performance is already new in a certain way. Even if you wanted to, it is absolutely impossible to reproduce a performance for a second time. There are just too many factors having an impact on the result.
And as well I do believe that the individual personality of each artist makes his approach to any artwork very individual and unique.
What I am always trying, is to get into a dialogue with the artwork itself. Of course, it is helpful to read about the composer, the evolutionary history of the piece, its performance history etc. But I do believe that each symphony, string quartet, sonata and opera is a living organism detached from its creator.
If I as an artist approach to a work of art in a respectful way, it will start telling me a lot about itself. That sounds a bit esoteric but actually it is a completely normal process and is part of our "Handwerk".
In London it was my fifth production of "Don Giovanni". Since I conducted it for the first time in 2005 the piece has naturally developed and ripened inside myself. Therefore I am confident that my interpretation sounded authentic and fresh, without any "force of originality".
RK Mozart didn't write the most winning music for the character of Don Giovanni himself. On the contrary, Don Ottavio's arias seem to be much more interesting, but it is Don Giovanni who remains appealing to us. Do you share this opinion? Why?
KT This is indeed very well observed! Don Ottavio is in most productions a rather weak character, almost a bit boring. He is hesitant and insecure in his actions, and not very appealing to his spouse Donna Anna as well as to the audience. But his music is to die for! "Dalla sua pace" is just magical if it is sung very well, which is of course a challenge for each singer.
Surprisingly Don Giovanni doesn't actually have any proper arias: The "champagne aria" is just one extremely short explosive outburst of extasy, just too short to be called "aria". And in "Metà di voi qua vadano" in act 2 he is acting as a different character, in disguise of Leporello. Therefore also the music is more like a buffo aria, not the music of a nobleman.
Isn't it surprising that Giovanni still remains so fascinating to us? He is shown as completely unafraid and free, he doesn't care at all for established rules and standards. This freedom is of course most attractive to us. But perhaps Giovanni is so captivating also because of the behaviour and reactions of the other characters around him. All characters are fascinated, and in a way even dependent on the title character. That's also why Giovanni's death leaves them behind with a certain emptiness, they all lose somehow their meaning in life. Deprived of any anarchic and chaotic element, life gets a bit boring, doesn't it?
RK Who is Don Giovanni to you specifically? What did you feel while creating his musical image? Did you finally get satisfied with the result?
KT To me, Giovanni is the epitome of a free spirit. Free of fear, independent of conventions, social and even moral norms.
As I was lucky to have an artist as Erwin Schrott singing the title character – how could I have not been satisfied with the result? After singing the same role season after season, some singers find it difficult re-igniting the same level of passion for every performance, but this is not the case for Erwin who, despite having sung Giovanni countless times, remains precise with a vivid memory for every little detail of his own part and of the orchestral writing. The outstanding artistry of his is that he is able to combine this precision at the same time with an enormous freedom of phrasing, as he were inventing words and music in the moment, he sings it so naturally. That makes him actually to the incarnation of Don Giovanni.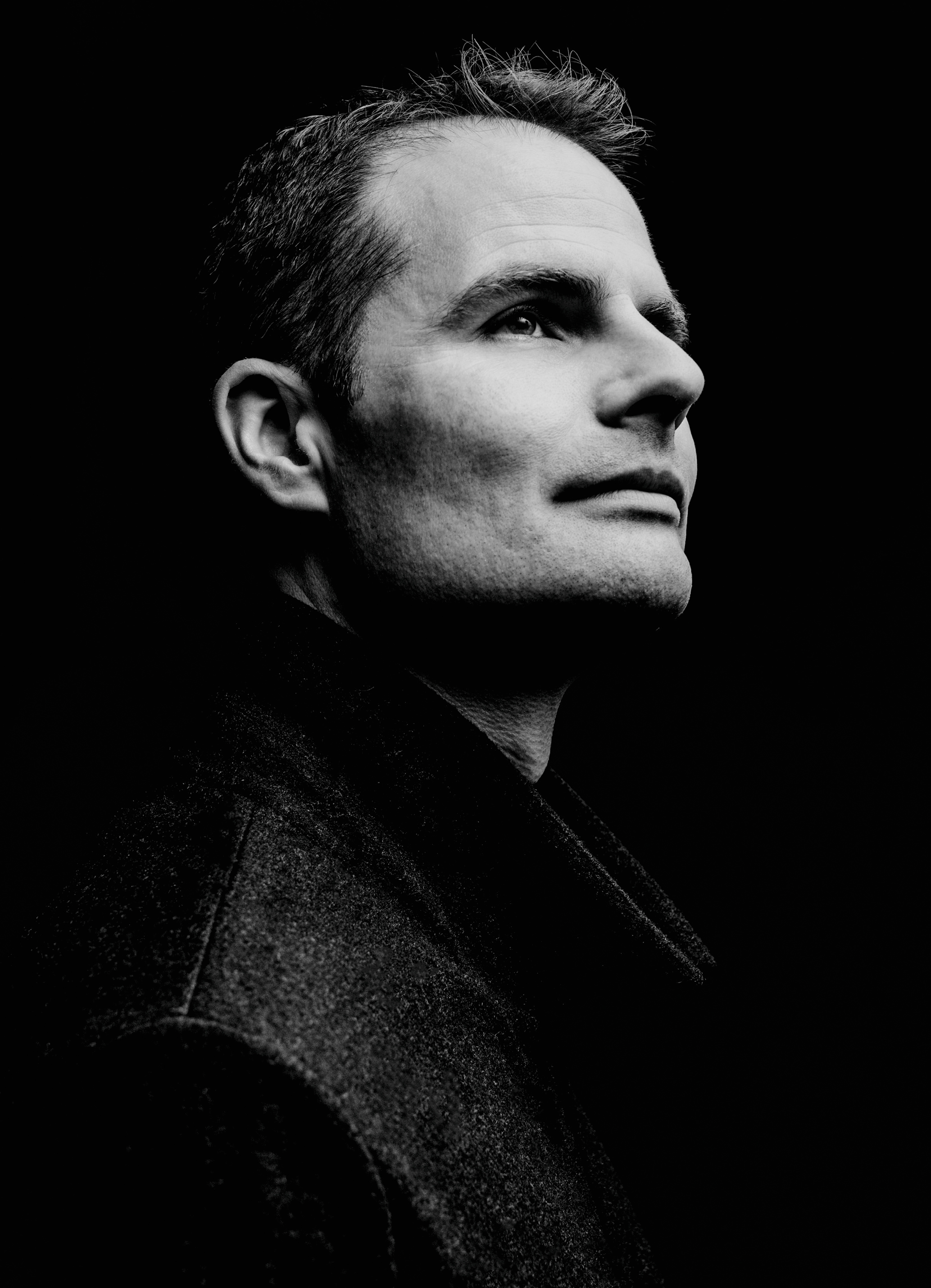 RK What do you see as the main distinguishing feature of the German conducting school? And what do you think of the blurring of boundaries between national music schools nowadays?
KT I am not sure if the different conducting schools do really make the difference. I myself studied with two very different teachers: At the university with Wolf-Dieter Hauschild, a strong representative of German Kapellmeister tradition, and in the theatre with Japanese conductor Kazushi Ono from whom I learned many technical skills. The combination of these two very different schools was extremely fruitful for me.
I think the advantage of the German Kapellmeister tradition is that you really learn your job from the bottom up. It is true that studying conducting technique at university is important but actually you learn almost everything later from practice, that's to say theatre. Here in Germany, you join an opera house as a repetiteur and musical assistant, playing at the piano for stage rehearsals, giving coaching sessions for singers, conducting stage bands etc. When you are ready you get to conduct your first performances, that's usually for the beginning operettas and musicals, of course without any rehearsal. If you pass this exam, you are worthy to lead your own new production. I myself started as a musical assistant and repetiteur, then became 2nd Kapellmeister, then 1st Kapellmeister and finally Music Director of an opera house. This way of growing into your tasks as a conductor is worldwide unique and attracts many gifted young musicians who want to join a German opera house.
RK Richard Wagner and Richard Strauss are special names for you. Sometimes you are called a specialist in the post-romantic movement. Is that your tribute to the tradition or a manifestation of your keen interest in German music?
KT As a teenager I was strongly attracted by the works of Richard Wagner. His creations had such a strong impact on me that at the age of 13 I decided to become a conductor. Soon I also got fascinated by the dramatic operas and tone poems of Richard Strauss. As a conductor I feel very much "at home" in this style of German romantic music to which also belong of course Schumann, Bruckner and Mahler. Nevertheless, I never lost my deep love to Mozart who is in fact until today my favourite composer.
But I have to say that I enjoy very much the versatility of styles. I love conducting Verdi and Puccini, Tchaikovsky and Mussorgsky, Lehár and Johann Strauss, Offenbach and Britten. Contemporary music is also very close to my heart. My first opera production of the new season is "L'amour de loin" at Opera Cologne, an extremely colourful and poetic work by the Finnish composer Kaija Saariaho.
RK You are the youngest conductor of those who have already done the entire Ring. What has been for you this immersion in Wagnerian music? How did it affect your later work?
KT Immersion is a very good word! When I conducted my first entire "Ring" cycle in 2011 I was already very familiar with this gigantic work as I studied it since my teenage days. With friends we even met just to read the libretto, discussing the meaning of this and that phrase and speaking about its psychological and philosophical content. In order to conduct works of these dimensions you really do have to immerse yourself into them. And, of course it is as with all masterpieces of art – there is always more to discover! Each time I conduct it, I will discover new aspects and my interpretation will get deeper and more mature.
RK You are a performer on horn and piano, and a vocalist. Do you pursue other musical activities besides conducting? To what extent does your experience with other instruments (and voice) help you in your profession?
KT Well, let's rather say I was a performer in these disciplines. Piano is my first instrument but nowadays I am performing extremely rarely in public as a pianist. French horn I studied in my teenage years and it is still my favourite orchestral instrument. But as we all know it's extremely tricky. As a result of not having practiced enough I got frustrated and stopped playing it.
Instead, I discovered my love for singing. I used to sing in choirs and vocal ensembles, also in a male quartet as second tenor. Today I am singing almost only in orchestra alone rehearsals, marking all singing parts.
Without these experiences I couldn't work as a conductor as I am doing: I can still work with singers on my own, not necessarily needing a pianist at my side. To know exactly how it feels to play a tricky horn solo helps me a lot in creating the right condition for wind players in the orchestra to make them feel comfortable in order to be able to give their best.
And being a singer, myself helps a lot in my work with singers and choirs. A part of my work I am enjoying tremendously. Singers are always extremely grateful when a conductor is breathing with them and intuitively knows what they need and choses the right tempo for them. I will never ask from singers things that are impossible for them to achieve. And as they are aware of that they will gladly follow when my demands ask them to go sometimes into extremes.
Making people feel comfortable is an important aspect of a conductor's job. However, to find the right way to make them going beyond their comfort zone in order to achieve highest artistic standards is the higher aim.